Gin de Binche
One of the best Belgian gins
From its premium ingredients to the design of its bottle, everything about this gin pays homage to the city of Binche, world renowned for its folklore and architectural heritage. Even the blood orange note is a reference to the offering made at the mardi gras by the Gilles, kings of the carnival of Binche.
40% vol. alcohol
Bottle of 70 or 35 cl
Beautiful floral attack
Herbaceous touch
Blood orange finish
Gin de Binche
Double gold medal
New York 2020
Gin de Binche
Silver medal
London 2020
Gin de Binche
Silver medal
Frankfurt 2020
Gin de Binche
Gold medal
Brussels 2019
Gin de Binche
Platinum
San Fransico 2019
Gin de Binche
Silver medal
Las Vegas 2019
Gin de Binche
Bronze medal
London 2019
Gin de Binche
Médaille d'or
Brussels 2018
Gin de Binche
Silver medal
London 2018
Gin de Binche
Bronze medal
Berlin 2018
A 100% local Belgian gin
Several formulas created by our master distiller and tested by our small circle were needed to find Gin de Binche.
In its skilful and passionate composition, you find the typical components of gin, such as juniper, lemon and clove, as well as other ingredients such as caraway, hyssop, a scrubland plant with purple flowers, and of course blood orange, providing the original notes that help give it its unique flavour.
Since then, our Belgian gin has won more than 10 awards, including the highest distinctions at the spirit competitions of New York, San Francisco and even Brussels.
Tasting
Gin de Binche has a beautiful floral attack followed by a sustained herbaceous touch based on juniper berry. The finish is delicate with a subtle hint of blood orange.
The result is a gin that is sweet, delicious and very aromatic!
Delicate and silky, you can enjoy it neat without burning your throat and of course in cocktails but with a neutral, natural-flavoured tonic, so as not to spoil its flavour.
Gin de Binche ingredients
Blood orange
Lemon
Lavender
Juniper
Hops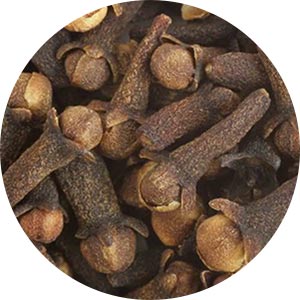 Clove
Aniseed
Caraway
Coriander
Cumin
Fennel
Hyssop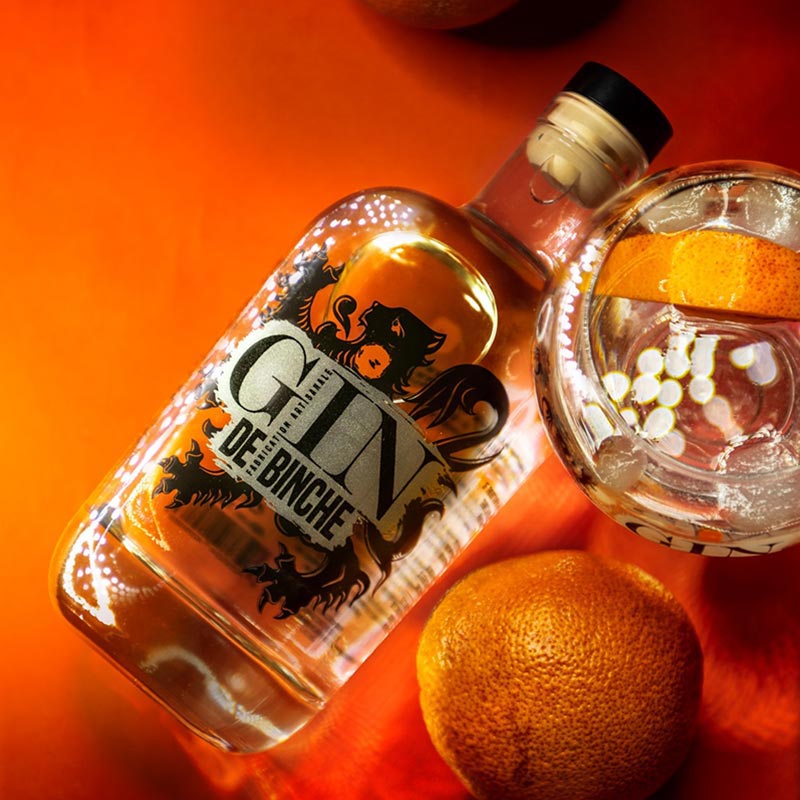 Production
Gin is produced by macerating and fermenting in ethyl alcohol. A special feature of our Gin de Binche is that each spice is distilled separately to guarantee consistent quality.
Then, during heating in the hammered copper bain-marie, our gin develops its distinctive character.
An approach worthy of the greatest, which has won our Plus Oultre Distillery its first credentials.