Plus Oultre Distillery Bitters
An aperitif liqueur produced by infusing bitter plants, our bitters is the distillery's second creation. High-end and also traditionally crafted, our aperitif liqueur is the perfect complement to sparkling wines for delicious sparkling cocktails.
Intense and supple mouthfeel
Freshness of orange peel
Mellow sweetness
70 cl bottle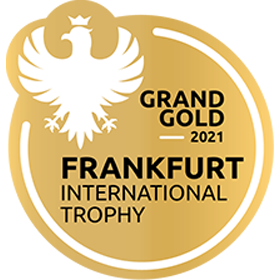 Bitter Plus Oultre
Gold medal
Frankfurt 2021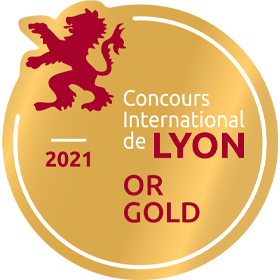 Bitter Plus Oultre
Gold medal
Lyon 2021
Bitter Plus Oultre
Bronze medal
London 2021
Bitter Plus Oultre
Bronze medal
New York 2020
Bitter Plus Oultre
Gold medal
Brussels 2020
A 100% natural Belgian bitters
Little brother of Gin de Binche, our bitters is also 100% Belgian and traditionally crafted from 100% natural ingredients. No artificial flavours or colours. We remain in the carnival world with this original spirit of Venice (the reddish colour of the beverage and the blue borrowed by the logo are a reference to the Italian city).
Awarded the bronze medal at New York only six weeks after its creation. In the "aperitif" category, which includes a multitude of products that are hard to compare, it was its unique taste that won it. It was also awarded Gold at the Concours Mondial de Bruxelles.
Tasting
A bitters is a spirit intended to be mixed with sparkling wine. Our blood orange bitters will elevate your Spritz and Negroni but can also be enjoyed neat, on the rocks.
A beautiful reddish-orange colour, the mouthfeel is intense and supple.
The nose boldly displays a sweetness but also a persistent bitterness provided by gentian root and chinchona. Its roundness is enhanced by the freshness of orange peel.
Production
The Plus Oultre Distillery spent an entire year developing this new spirit, which was launched in summer 2020. Bitters are rare, especially in Belgium. As creators of one of the best gins, we wanted to offer a local alternative to the brand of bitters found in all the supermarkets.
Produced by distilling several carefully selected aromatic plants, in particular blood orange zest, which are then combined, our bitters is a combination of delicate aromas that delight your taste buds.