Premium products skilfully crafted
Designed, distilled and bottled in Wallonia, our high-end spirits combine passion for quality and a delight in good things and a love of sharing. Have a taste!
High-end, affordable spirits
Since the very first few months, our products have stood out at international spirit competitions. In addition to the prestige of the award, this validation by specialists enhances their already excellent reception by the public. This is encouraging us to continue to create, with a focus first and foremost on quality and customer satisfaction.
More than a tasty play on words, our products are a declaration of love for our folklore and our heritage.
Drink wisely but share generously!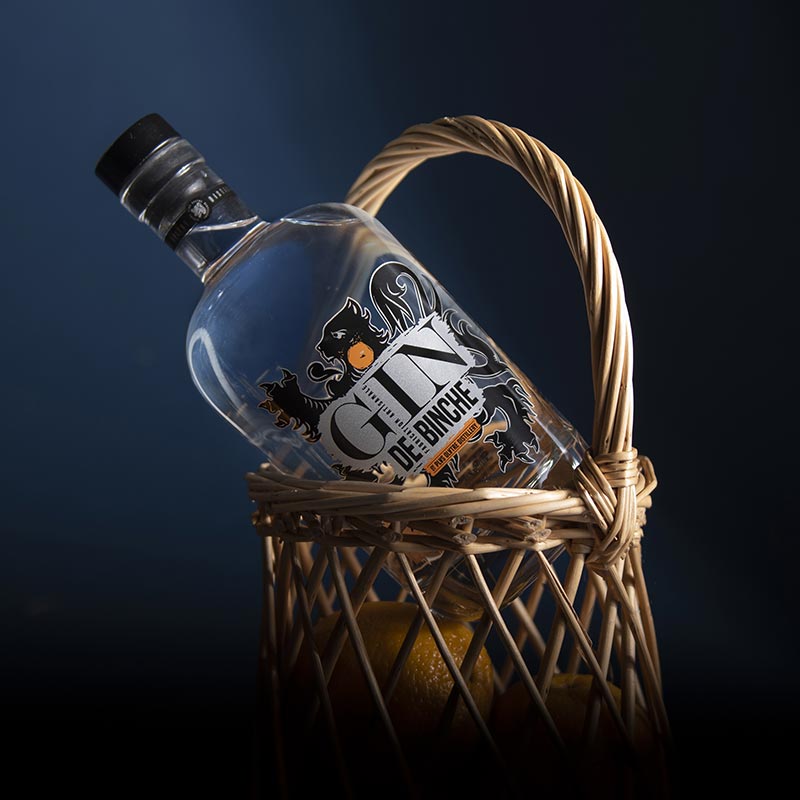 Gin de Binche
Winner of more than 10 awards, Gin de Binche has a beautiful floral attack followed by a sustained herbaceous touch based on juniper berry. The finish is delicate with a subtle hint of blood orange. The result is a unique gin that is sweet, delicious and very aromatic!
Discover
Pastis from the Abbey of Bonne-Espérance
Discover the authenticity of our Pastis Artisanal, a skilful fusion of star anise, star anise, liquorice and 12 secret plants, enhanced with angelica from the plains of the Abbaye de Bonne Espérance. Each tasting supports the preservation of this listed site, a commitment to a precious heritage.
Discover
Firework Limited Edition
This 100% distilled gin is a limited edition of our traditional Gin de Binche. It is more spicy, with hints of chilli and Sichuan pepper, reminiscent of China where fireworks were originally created.
Discover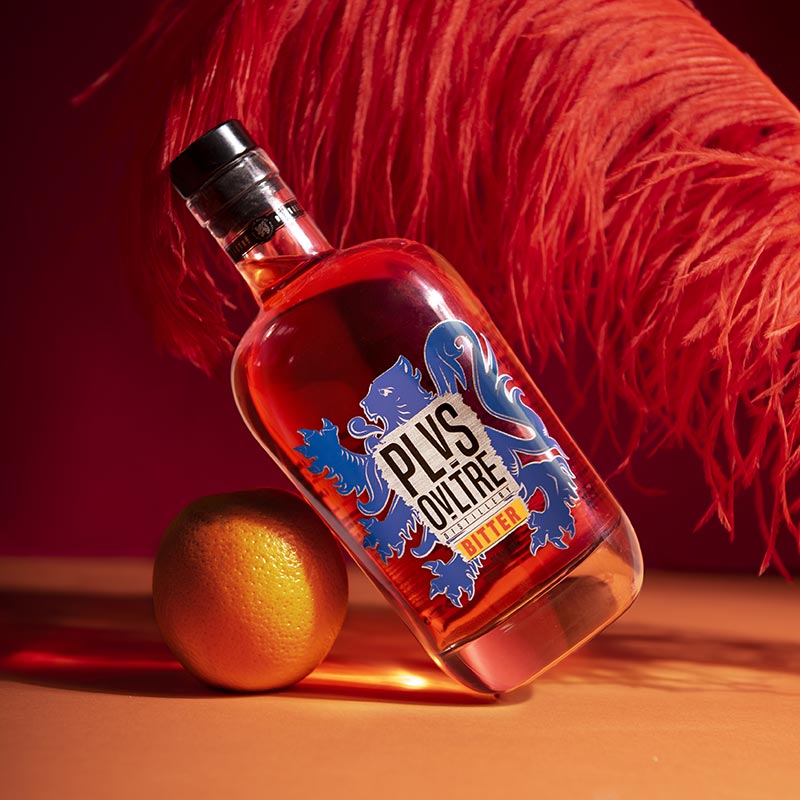 Plus Oultre Distillery Bitters
Plus Oultre Distillery Bitters is a Belgian blood arrange aperitif that makes the best Spritz, Negroni and can even be enjoyed neat, on the rocks. It has just been awarded the Gold Medal at the Concours Mondial de Bruxelles !
Discover
Bintje Vodka
Our Bintje Vodka is made from 100% Belgian potatoes. To be consumed neat and chilled. Much tastier than grain vodka, it is a real potato concentrate. Supple, light, smooth and with a rich and fragrant nose for a potato spirit, it will delight high-end vodka aficionados!
Discover
La Bonespéreuse
La Bonespéreuse is made by macerating botanicals in the tradition of the great monastic liqueurs. One of our secret herbs, angelica grows extensively on the plains of the Abbaye de Bonne Espérance.
Discover
Rhumble
Discover our Jamaican rum-based liqueur with vanilla aromas. A prolonged fermentation with natural yeasts for a 100% artisanal distillation. An explosion of flavor and a must-have thunderclap for any rum lover!
Discover
Black Lion Rhum
Coming directly from Paraguay, discover the unique taste of our organic Black Lion rum. Aged in Belgium in bourbon casks and infused with organic orange peel.
Discover
The Abbey gin
The Abbey gin is a distillation of 14 different ingredients with a subtle blend of wild raspberry and Bon Chrétien pear. It is slightly pink. A marvel for pure aperitif or with a neutral tonic !
Discover
Our goodies
To help you savour our spirits, we also offer glasses, gift sets and even cooling stones, all of course sporting the symbols of Binche. But the experience does not stop there, going beyond the visual and material world that orbits our distillery, with clothing and accessory lines, etc.
Discover
Our recipes
Our products are the star ingredients of our cocktail recipes! We share our tips for further enhancing the quality of the tastes you love, with practical and original combination ideas.
And to spread the joy, we are happy to receive your cocktail suggestions to recommend to our community.
Discover